We provide a fully integrated service, using our years of expertise across all media to deliver a full marketing and communications package. If there are any more specific requirement you have, feel free to contact us via any means found on this site.
Below is a brief list of our core services:
• Marketing strategy
• Advertising
• Brand consultancy
• Public relations
• Graphic design
• Website design
• Exhibitions
• Media services
• Online marketing
For more information on any one of the areas above, or to discuss working with Hydrogen, please contact us via the links on our contact page, or telephone us on the number below.
| view portfolio |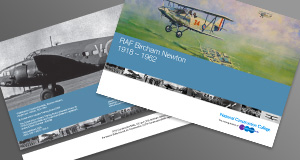 If there are any specific examples of our work you would like to see, or if you have any specific requests or questions regarding our previous work, click the link below to email us.

In addition to our main services, we provide some additional offerings in support of any projects undertaken for you. To find out more, please click the link below: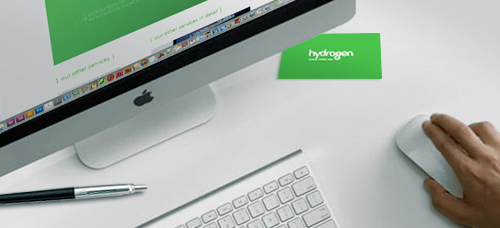 Advertising
Our extensive experience of advertising means we're perfectly equipped to provide you with an end-to-end service. From initial concepts through to final print preparation, we can develop any size of campaign. In addition, we can also take care of media buying, ensuring your campaigns run smoothy, and achieve the recognition and results you need.
Click the link below to see more of our previous advertising campaigns:
| our advertising campaigns |

Corporate Identities and Brand Consultancy
Our services range from the simple creation of logo marks, through to full-flown re-branding excercises, including suites of ancillary collateral, promotional items and full branding guidelines. Applying our principles of collaborative working, we interrogate your brand values, devising a logo and corporate identity to help you consolidate your brand values, and present a more corporate front to both clients and competitors.
Click the link below to see more of our corporate identities:
| our corporate identities |

Website Design
We offer a complete web design service, ranging from initial concepts to HTML page construction, including search engine optimisation to ensure you stay ahead of your competition in every area, complimenting your existing offerings and increasing brand awareness.
Click the link below to see more of our website design projects:
| our websites |

Online Marketing
Our Online Marketing service offers you a complete solution to email marketing. From design, through to HTML construction, we can look after every area of your digital marketing campaign. We have the facility to transmit all of your emails in bulk, with full reporting and statistical analysis available on each and every transmission.
Click the link below to see more of our online marketing campaigns:
| our online marketing campaigns |

Marketing and PR
In support of all of our other services, we offer full PR support, including press releases, writing news stories, a press cutting service and regular meetings to monitor progress, modify existing campaigns and plan future campaigns and activities.
| our public relations service |
| our marketing service |

To view a larger selection of work across our full range of services, click the link below to access our portfolio.